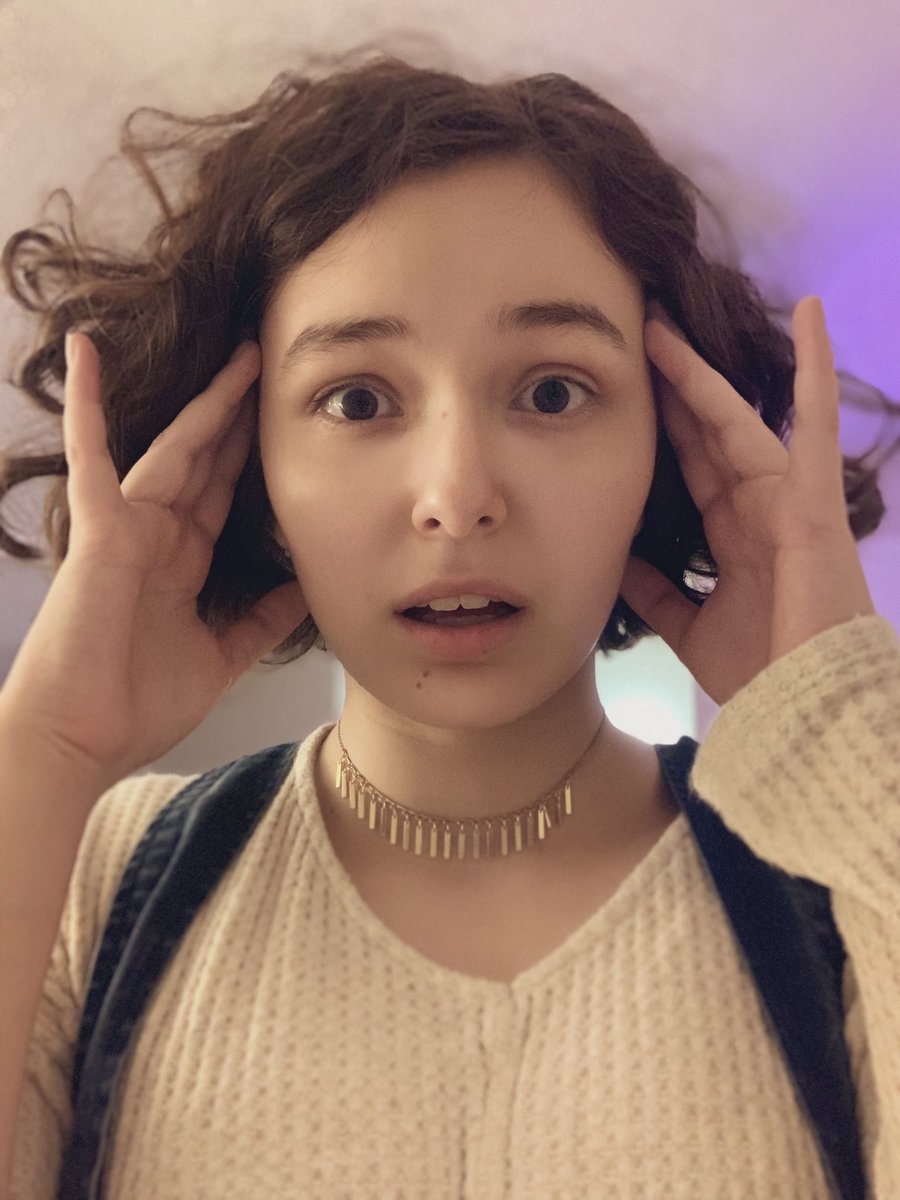 Something a little different!
A genuine mind control session with cute-as-a-button CamGirl Leana Lovings.
Leana's had a kink for mesmerism for a while, and we've been chatting for a couple weeks about the idea of recording a webcam session. We mayyyy have already had a few private sessions to whet Leana's appetite and ensure that she's able to drop deep. (She totally is, she's very submissive and naturally wants to please.)
Something for everyone hopefully: Freezing, Orgasm Control, Personality Play (She makes for a cute subbie and a deeply seductive Mistress), Amnesia, Robotization, Derping, Resistance Play (Leana loves fighting and failing and feeling herself growing weaker) and a little bit of Roleplay (Lara Croft / Velma from Scooby Doo) maybe next time we'll have her Cosplaying too!
Pretty good depth, especially later, though at one point she does snap out of it as the neighbour walks his pooch past the window and catches sight of her. Embarrassment ensues, though it's pretty adorable.
Fun session with a cute and sexy lady.
Hope you all enjoy!
NSFW Preview
CONTENTS
0:20 Introduction. Video Game Chat
3:15 Camera Focus Induction
7:45 Trying to resist the urge to look
9:00 Forced to repeat mantras
10:30 "I want to obey" / "No, wait!" Self argument
14:30 Desperate to drop, doesn't realise we've started
15:10 … and name Amnesia
16:45 Thinks her name is Lara Croft
17:16 Puppeteering in trance
18:20 Waking to find her arms floating
20:30 Trying to resist her wooden transformation
23:55 Standing Puppet Posed on Display
24:30 Mind returns… but she can't move
25:05 Mesmer Tickling
26:01 Enchanted by her own hands
27:15 Hand Fight!
28:15 Turns herself off
28:40 Ahegao
30:15 "My Mind is Going" Oblivious
33:00 Sound glitch gets fixed! (Sorry about that!)
33:30 "My Mind is Going" Realises and tries to fight
36:10 Thinks she really is Lara Croft
40:40 Derp / Ahegao face
41:40 Stroking whilst Derping
42:00 Lara wonders what the hell she's doing
43:30 Velma from Mystery Inc gets possessed by a ghost
47:40 Brainless Puppeteering
49:05 Closeup Ahegao Glasses Off
52:00 Camgirl wants to strip and stroke…
52:20 …with FREEZE triggers
52:30 … and a JINKIES "Embarrassed Velma" trigger
52:50 Slut / Velma / Freeze Switch Play
55:45 Tickled by her clothes… has to get them off!
57:00 Naked and Brainless Sex Doll Pose
58:20 Pussy controls her hands, plays and drops deeper
59:55 Nude Nadu Pose
1:00:15 Slut wants to tease… but can't move
1:01:10 Finally allowed to play… but ends up frozen
1:01:50 Gets to REPLAY all the frozen pleasure
1:02:40 Robot Mantras
1:03:30 Believes she's dressed
1:04:50 Brainless on all fours
1:06:55 Caught by the neighbour, better close those blinds…
1:08:18 Dominant Mistress Leana should be worshipped…
1:11:05 Sub Slut wants to be filled and fucked
1:12:00 Mistress Leana wants her ability to orgasm back!
1:12:45 Mistress's Masturbation Countdown
1:14:00 Derp Face Ruined Orgasm
1:14:30 BRINK arousal training
1:15:10 Virgin Leana has no idea what her vagina is
1:17:45 BRINK Trigger testing
1:19:00 "I'm a remote controlled slut"
1:20:45 SEXDOLL Trigger
1:21:45 Sexdoll / Velma / Slut Switching
1:23:30 Mistress wants her viewers to tease for her
1:25:45 Mistress's ruined orgasm "performance"
1:27:40 Finally gets to orgasm
1:30:45 Ready to start the shoot! (Amnesia. Obv.)
1:33:15 Catgirl Leana
1:34:35 Aaaaaand Naptime!
PURCHASE PRICE (On release): $19.99 (Regular Price $29.99)
RUNNING TIME: 94 Minutes