Say "Hi!" to Zoe Page! A vivacious, lively, suuuper fun lady with a sweet voice and a vintage aesthetic.
Zoe has a background in kink, which she discusses at length early on in the video, having had experiences both dominating and submitting to others from the age of 18. Pretty much the perfect candidate for some exercises in mind controllery!
As hoped, she responds to all suggestions like a duck to water, and her changes in personality and behaviour are some of the best I've seen. Tickling clothes have her screaming in uncontrollable laughter, the command to be a Mistress has her becoming dominant and severe, and the change in her personality when she's told that actually she wants to be a slavegirl would have you believing she's a different person entirely.
An amazing subject, and I'm looking forward to doing more with her!
Director's Choice
NSFW Preview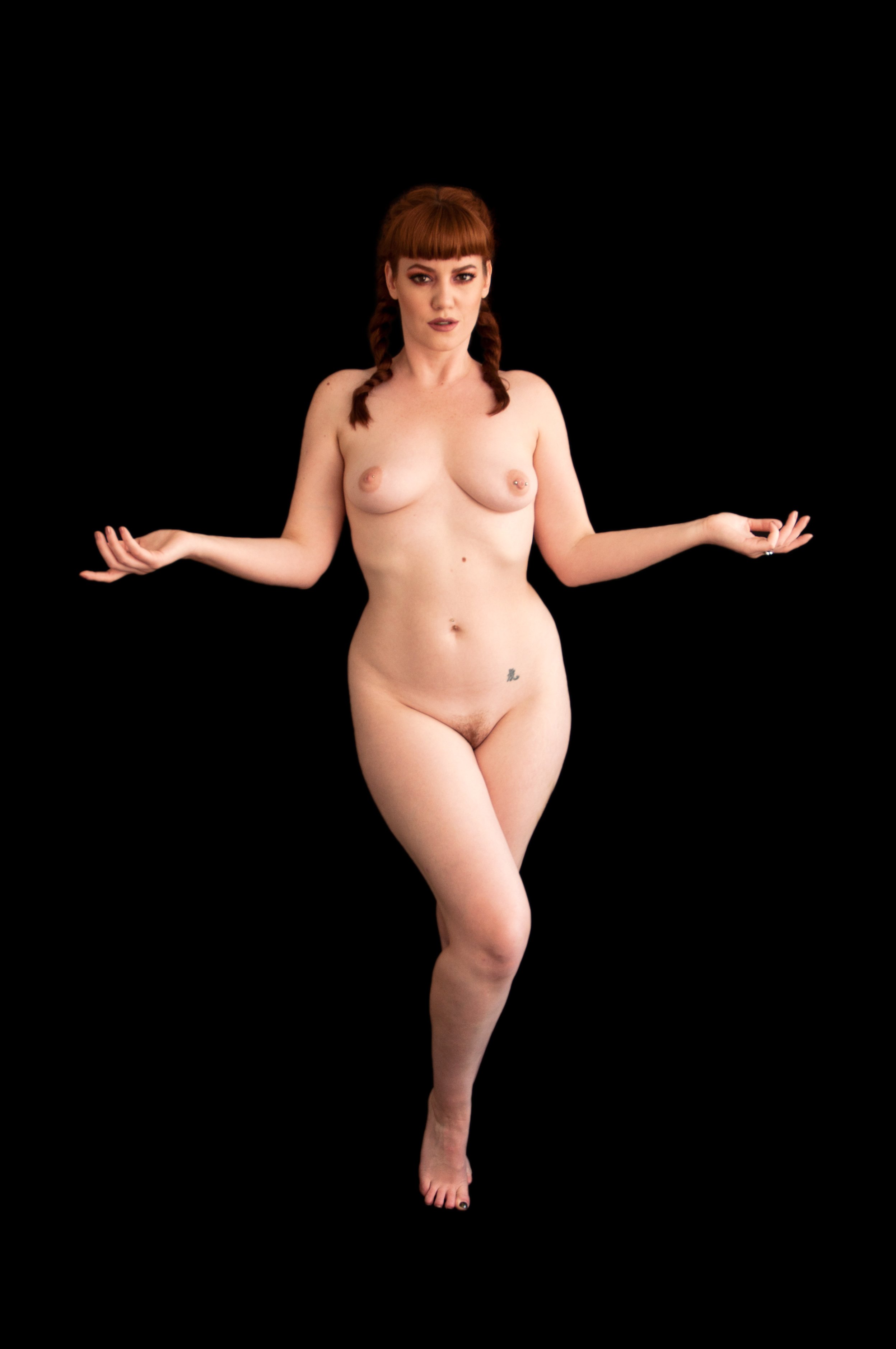 CONTENTS
00:20 Introduction & Spanish Skills (Zoe lives there.)
3:20 Social Media Links
5:10 Zoe's Early Kink-life
8:40 Discussion of Breath Play, Latex & Restraint
19:30 Induction
25:30 Ragdoll Check
31:15 Mannequin
35:30 Can't remember her name
39:10 Zoe is a WHORISH name!
43:15 Wave!
48:45 Frozen Posing
55:55 Mistress Zoe demands a foot stool!
59:40 Tickling Zoe's Feet / Tickle Control
1:02:35 Delayed Reaction & Replay
1:07:00 How d'you feel? / "Like I've been brainwashed" response
1:11:45 "My Mind is Going…"
1:12:40 Enchanted by the Pendant
1:15:16 Zoe can't keep herself from derping (Ahegao)
1:17:40 Tickled by her own clothes (Better strip them off!)
1:21:45 Nude Slavegirl Zoe needs her collar
1:25:25 Zoe is Mindless for the pendant
1:31:51 Zoe's doll hands tease her
1:33:22 Mistress Zoe Seduces you
1:41:05 Bratty Zoe, Bimbo Zoe
1:45:15 Zoe's Slave Poses
1:47:00 Captive Nude Zoe Tickle Play
1:53:40 End Interview
PURCHASE PRICE: $ 24.99
RUNNING TIME: 123 Minutes